Designed explicitly to fix every modern issue with online dating
We've painstakingly identified the biggest issues facing modern online daters and have created solutions to all of them!
1

. Gender equality

Our dynamic pricing model ensures gender equality on the platform by ensuring an equal number of male and female users at any given time – something which other dating apps have failed to provide thus far! Gender parity will solve many problems that exist on modern dating apps.
2

. An economy of feedback

At Paritae, understand that not everyone can craft the perfect profile. So we've created a system where users can give you feedback on your profile, which will help you improve your chances of finding a match! Additionally, we will get date feedback to improve the quality of your matches.
3

. Safety

We believe meeting in person is an important part of online dating. Our goal is for our users to have absolute peace of mind knowing that between our panic button, enhanced tracking while on a date and mandatory face verification, there's nothing to worry about.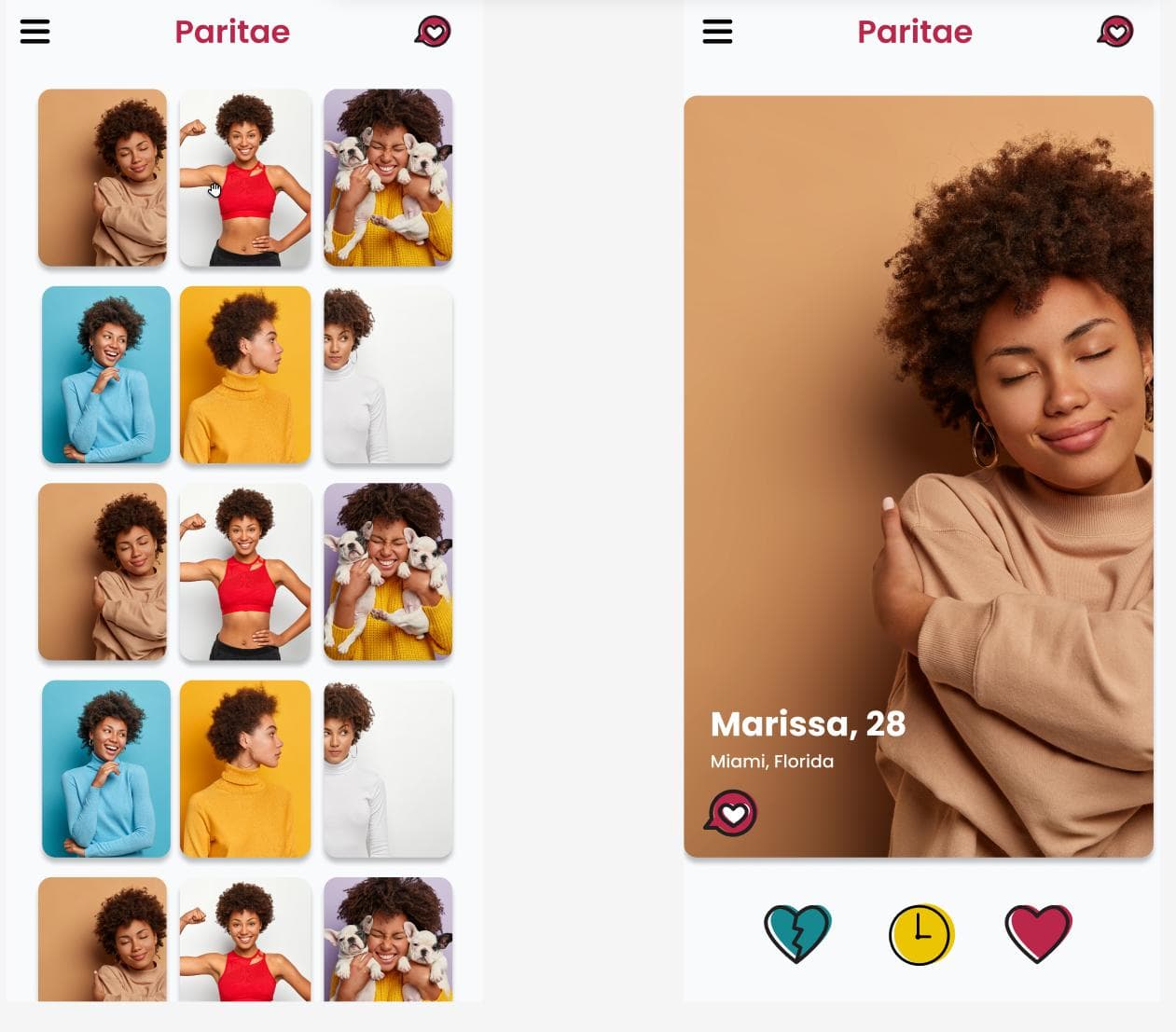 Only pay for what you use
Say hello to premium features without a premium subscription
Because our users pay for each right swipe, there is no need for subscriptions to premium features! It's a big win for selective swipers!
Video calls & voice calls

Video notes & voice notes

Undo button

No subscriptions

Save for later

Every like is a superlike

Text, audio and video prompts

"This is absolutely genius. I have reviewed dating sites before and specifically mention the gender gap issue! Using pricing to solve it was brilliant! And to go further having both parties agree to phone tracking on the first meetup for safety just made my jaw drop. This is the best dating site project I have ever seen!".
— Justin Szilagyi - QuietWare Founder