How to Create a Good Dating Profile: Top Tips for Getting Matches
Wondering how to write a good dating profile? Here are the top ways to improve how potential matches perceive you and boost your matches. Find love today.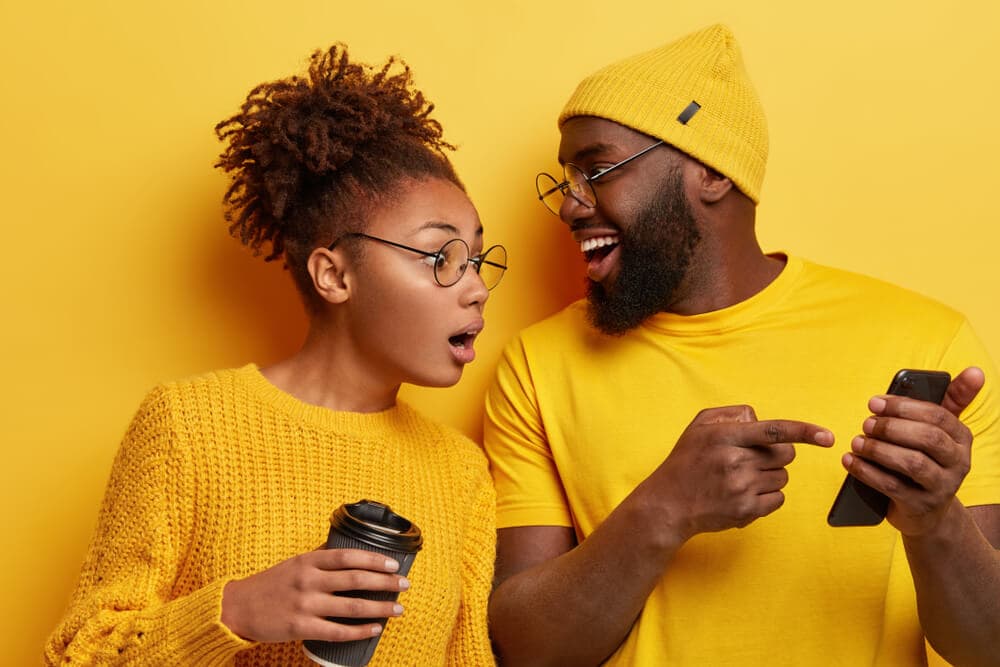 Online dating can feel like a minefield. Endless swiping, snap decisions, and an overfocus on looks have complicated finding a good match. And, while men swipe right 46 percent of the time, women only swipe 14 percent. Ultimately, this means that men have far less success at finding matches and can struggle to stand out in a busy crowd.
If you're having no luck with your dating life, it might be time to reassess your profile and go back to the drawing board.
If you're wondering how to write a good dating profile to boost your matches, you've come to the right place.
We're here to show you what makes a good dating profile and how you can market yourself properly to potential dates. Because, after all, successful online daters have one thing in common. They know how to advertise.
So, what elements make up a good profile?
What makes a good dating profile?
---
If you're here, you're wondering what makes a good dating profile.
Think back to your swiping habits. Who caught your attention? Was it the person with no 'About You' information and a blurry photo, or the single with plenty of high-quality images, a witty profile, and exciting hobbies
Successful daters hook you in from the very beginning. Here's what makes a good dating profile and what features you should include in yours.
High-quality images
Your photos are the first thing that potential matches see, and the majority of singles spend just 3 seconds evaluating your profile. So, your images count. In fact, over 40 percent of people are more likely to swipe if your photos are of high quality.
As a general rule of thumb, you should:
Use a headshot for your first photo. No, you don't need to look too serious! Take a photo from your midsection up using a good camera, and don't forget to smile.
While it's advised to include group photos, we only recommend using one. It shows potential matches that you have a friendship group, but you're still the focus of your profile.
Keep your clothes on. We know you've been hitting the gym, but your date doesn't need to see all your physical attributes before meeting. It can also give the wrong impression. It's okay to be interested in casual dating, but it could turn potential matches off.
You can also use tools such as photofeeler or paritae's built-in photofeeler alternative which asks people who swiped left which photos they didn't like you, so you can refine your pictures over time!
An entertaining 'About You' section
The 'About You' section tells potentialmatches who you really are. Sure, photos are important, but you can't tell who someone is purely from an image. What makes a good dating profile ultimately boils down to how effectively you market yourself to others.
Your 'About You' section should include the following:
Hobbies. Don't simply list what you enjoy doing. Instead, try and tell a story about your hobbies. For instance, did you get lost while hiking? Or lose a finger cooking? Add this in!
Use humour, but sparingly. Your 'About You' section isn't a stand-up comedy show. Add in some jokes, but make sure to actually include who you are.
How to write a good online dating profile: for guys and girls
---
So, you know what makes a good dating profile, but how do you write one? Remember, you only have 3 seconds to get it right, so you should spend time crafting the perfect profile that not only showcases your physical attractiveness but also highlights who you are as an individual.
Focus on getting your first photo right
Your first photo eases potential matches into your profile, and they'll get a good idea of whether they will swipe left or right based on this first impression. So, make it count! Use a recent photo that shows your entire face (including your pearly whites), and try to look friendly and approachable. We would avoid using an entire body pic for your first image. There's plenty of time to show your figure in your other photos.
Include your career and University
Your day job and education make up a big part of your identity. It's what you do day in and day out and should, therefore, always be included in your profile. Your job might seem boring to some but exciting for others, and that's okay! It will help you find your dream match faster.
Add hobbies and interests
When wondering how to write a good dating profile, your hobbies and interests should be at the forefront of your mind. It's how we build meaningful connections in real life, and you want your future partner to enjoy similar things to you.
Stay consistent throughout your profile
If your 'About You' info tells potential matches that you enjoy a quiet night in, but all your images are taken in bars and clubs, you're not staying consistent. A compelling profile will tell a story of who you are. If you enjoy partying, that's okay! Include this in your About information.
Avoid...
Too many group photos
Potential matches want to see you, not your friends. Avoid confusion by only using a couple of group photos and instead showing people who you are.
Disparaging remarks
A little bit of sarcasm is fine, but writing negative comments about the opposite sex will go a long way in making other users look elsewhere. Keep your profile positive, and avoid disparaging phrases like 'no bigger girls' or 'no short guys'.
Overused clichés
If you're an avid online dater, you'll have seen the same clichés again and again. Things like 'looking for my partner in crime' or 'looking for the Pam to my Jim' just won't work. If you're wondering how to write a good dating profile and stand out in a (very) busy crowd, cut the clichés and get straight to the point.
Overly sexualised photos
Half-dressed selfies or tensed shoulder gym snaps can give the wrong impression and make your profile seem two-dimensional. While looking for casual fun is perfectly acceptable, keep your photos clean to start meaningful conversations and keep people interested in more than just your attractiveness. Remember, a relationship, no matter what kind, is built on conversations, not allure.
Filters and overediting
There's nothing wrong with using a nice filter, but overediting your photos to look like a different person will mislead potential matches and make you feel rejected and hurt later down the line. A potential date needs to like the real you, not the edited version of you.
Proper dating sites for meaningful connections
---
If you're sick of constant rejection and you want a gender-equal dating app with the same number of men and women, Tinder and Hinge aren't your friends. Shockingly, there are triple the amount of men compared to women on these popular apps, making it difficult to find an authentic and meaningful connection.
If you're looking for a dating app designed to help you create the best profile possible, paritae is your best bet.
Paritae
Paritae is an upcoming dating app that promotes gender equality, meaningful conversations, and facilitating safe dates. Even better, Paritae has far more features compared to other dating apps, with options to Undo, Save for Later, and a pay-as-you-go pricing model.
Have you ever wondered why you didn't get a match? With Paritae, other users can give you valued and constructive feedback, so you can continuously improve and adapt your profile - helping you to improve your matching chances.
To find out more about Paritae, join the waiting list !
Ready to find your perfect match?
---
You'll never wonder how to write a good dating profile again after reading this article! You now have all the tools you need to build the perfect profile and find your match. If you want meaningful conversations with singles on the same wavelength as you, watch out for Paritae. A dating app with a difference, Paritae focuses on cutting out the noise and instead showing you high-quality profiles, giving you a far better chance of finding a match.
With Paritae, there will never be a skewed gender ratio. Instead, our dynamic pricing model means there'll always be an equal number of men and women. Stand out as an attractive single with us.
Sign up for our waiting list to learn the latest information about Paritae. Or, if you liked this article, check out our blog for more dating advice.